Natural feeding thanks to a large nipple imitating the shape of the breast
The large nipple, imitating the shape of the breast, allows a natural feeding similar to that of the breast, which facilitates the alternation breast / bottle for your baby.
Unique cells, for a soft and supple nipple that does not crush
The cells of the pacifier reinforce its softness and suppleness, without the pacifier collapsing. Your baby enjoys a more comfortable feeding.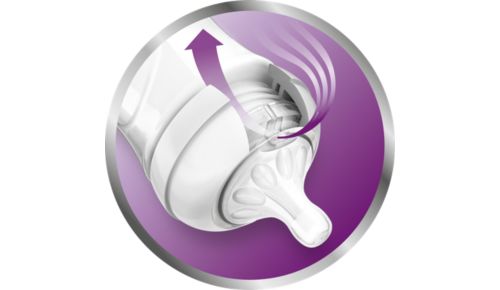 Advanced anti-colic system with innovative double valve
The innovative dual valve system is designed to reduce colic and discomfort by drawing air into the bottle, not into the baby's stomach.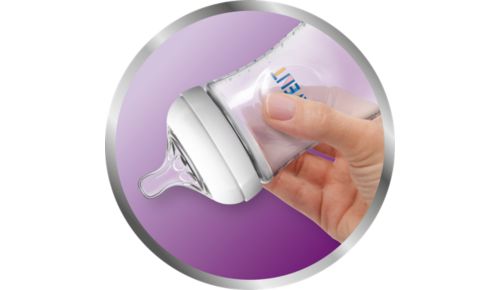 Ergonomic shape for maximum comfort
Thanks to its unique shape, this bottle is easy to hold in any direction, for maximum comfort, even for the small hands of your child.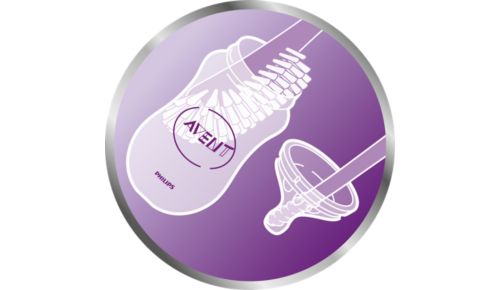 Easy to use and clean, simple and quick to assemble
The wide neck of the bottle facilitates filling and cleaning. The bottle has only a few parts for a quick and easy assembly.